Dr. Nathan Heilman and Thérèse Fafard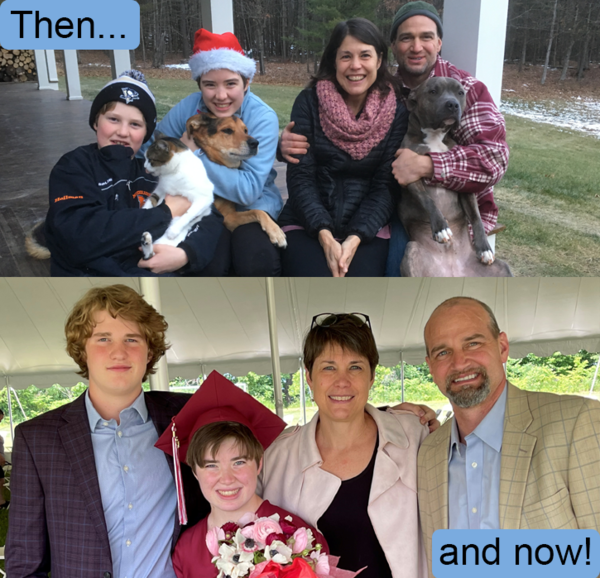 Dr. Nathan C. Heilman earned his B.S. from Cornell University, and then his doctorate in veterinary medicine from Cornell University in 1997. He graduated from the International Veterinary Acupuncture course in 2004 followed by the Introductory Herbal Course at "the lake" (Wonder Lake, IL) in 2007. Since then Dr. Heilman has gained extensive experience in holistic medicine through his private practice at Qi Veterinary Clinic, in Vermont. He recently became certified in veterinary spinal manipulation therapy, via the Healing Oasis Wellness Center, in Sturtevant, WI. He is a contributing lecturer for the Intro Herbal Course. Dr. Heilman and his wife Thérèse, and their two children, Emmaline and Giles make their home in New Haven, Vermont. They co-habitate on their small farm with 10 quadripeds, of three different species, some which meow, bark, or moo.
Thérèse Fafard earned her B.A. from Amherst College in 1984. She worked for twenty years in the Boston High-Tech scene, the first ten years at Lotus Development Corporation in Cambridge, Mass and then at a series of Boston-based Internet startups before beginning her own business consulting practice in 2000. Thérèse is a self-admitted "operations person." She is well organized, detail-oriented, and an expert project manager or "life juggler" as she has come to dub her skillset now that she has children. In 2007, Thérèse and her husband, co-founded Qi Veterinary Clinic, in South Burlington, VT.
Nate and Thérèse are committed to providing you with excellent customer service.